I have always been impressed with the evidenced-based care my vet, Towne Square Animal Clinic (TSAC), has provided to my cats over the last 20 years.
True to form, they recently emailed their clients the latest communication from the American Veterinary Medical Association (AVMA) on how your pets fit into the pandemic.
Read it here:
https://files.constantcontact.com/c4e61970101/fd12f277-b435-423a-8442-d32eedb5b1f5.pdf
They are also open for business and are taking appropriate precautions to protect you and your animals. I'll list those below. If you need a place to get care for your pet, I could not recommend them highly enough. Their care is scientifically-based best practice, and every single person who works there overflows with kindness and compassion.
(I have no business or financial relationship with them, to be clear. I just deeply trust and respect them. And I'm worried about all of our pets.)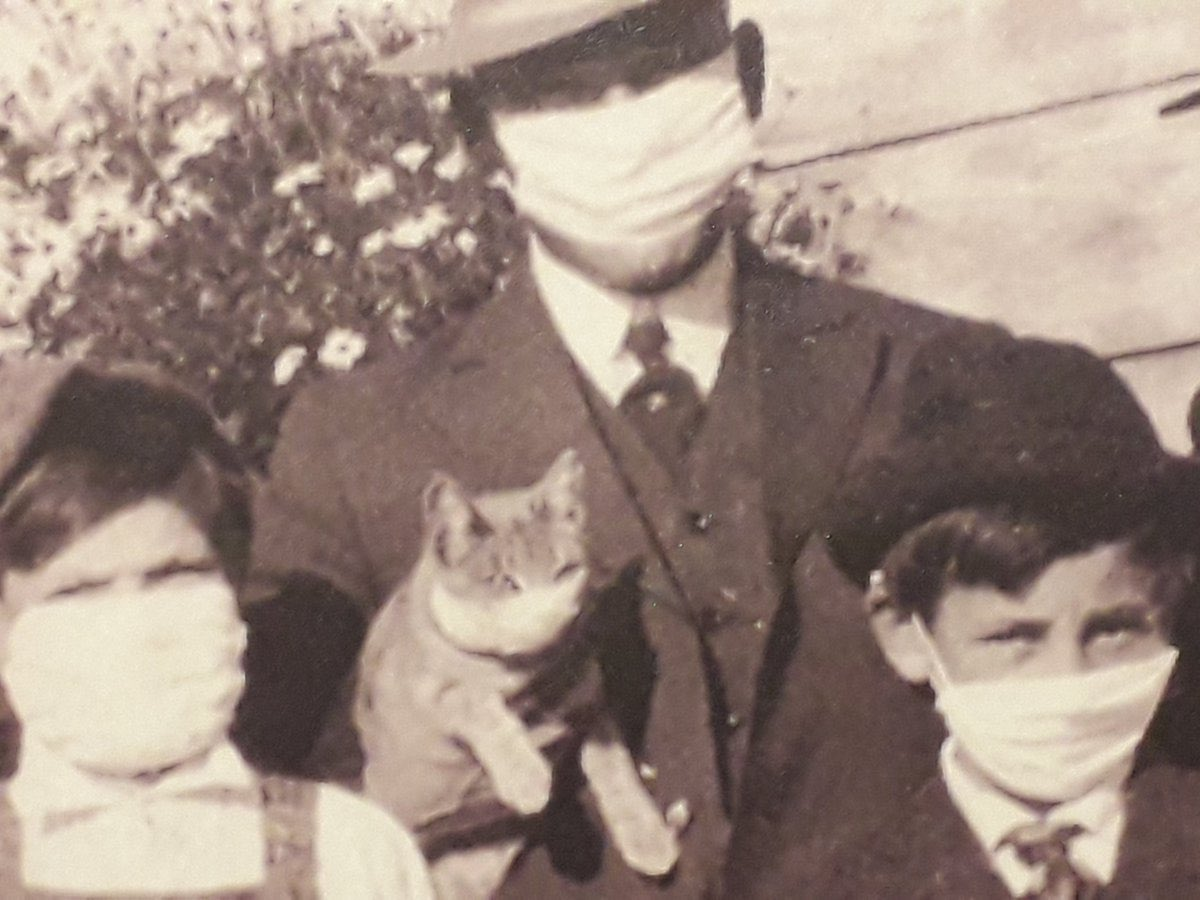 A message from TSAC:
TSAC remains open for the normal business hours during the week. In  order to assist in social distancing, and remain vigilant during this  time, we are instituting the following policies:
If your pet is sick, victim of trauma, in pain, or you have a  concern about the sudden rise of a tumor, please call us. We will also  be giving you several different ways listed below in how you can contact  us, and possibly share some of the symptoms you  are seeing.
If your pet has an elective procedure that can be  put off, it may be wise to keep you off the road, from being around  other folks, and put off the procedure till the 'stand down' order is  lifted in the state.
If you feel more comfortable, you can come  in for an appointment or drop-off, and then call us from the car/truck.  We can come out and get your pet, and then take a history over the  phone. Once we have examined the patient, determined a diagnosis and  treatment  plan, we will bring them out to the vehicle when the time is right. You  can also then call us with the payment information. This is for the  ultimate social distancing.
If you come into the clinic for an  appointment or drop-off, we ask you to do your best for Social  Distancing. Our staff may put you in an exam room BEFORE your  appointment, to avoid crowing in the waiting room.
We have sanitized the rooms after each client's visit for your safety.
When  your appointment starts, our staff will take your pet from you for  weight, temperature and any lab samples. A staff member will also stand  at the back door to get a complete initial history for your visit. Dr. Z  will follow with further questions,  and then we will complete the exam in the treatment room. All of this  is to maintain proper social distancing.
We have plenty of Hand Sanitizer at the front desk and in the exam rooms.
We  will NOT be asking you to sign your Credit Card receipts (it is NOT  required to any more) at the front desk, and have taken the pens away  from the front desk. In the same line, all reading materials in the exam  rooms and waiting room have been removed.  The play blocks for the children, as well as the markers have also been  removed.
To help out during these extraordinary times, as well  as going on in the future, we have a number of different ways we can  help you stay in 'touch with us', but at the same time maintain social  distancing. If you are feeling ill, we ask that you use the  following 'communication channels to reach us. If your pet(s) are sick and need to come in, and you feel sick, we ask  that you let us know in advance, and either use the 'parking lot  concierge service' or send family member/friend  and that they also use the 'parking lot concierge service'. Channels of communication include:
Texting us at our main office number 513-793-1875 to send us appointment requests, medicines and  preventatives refills requests, pictures of lesions, or even videos of  what concerns you about your pet. If that text message is sent after  office hours, it will not be returned till the following  business day am hours.
Don't forget the phone! We will be here  for you during normal office hours. Our new VOIP telephone system does  cut us off from receiving telephone calls before and after we open, but  you can always leave a message, and it will give you options.
E-mailing us at townesquarestaff@hotmail.com to send us the same requests that you can text to us.
Shopping  on-line for an Rx refill that we can fill with our on-line pharmacy.  That is especially nice for Rx diets and Compounded medications. Go to  our website at TOWNESQUAREANIMALCLINIC.COM click on the ONLINE PHARMACY button at the top banner, or in this email.
You can also make appointments by going again to website at TOWNESQUAREANIMALCLINIC.COM and clicking on the APPOINTMENT button on the front page, or in this email.
On a lighter note, if you would like to share how you and your pet are 'cocooning' at home, you can send any images to instagram.com/townesquareanimalclinic.com or @townesquareanimalclinic.