As we all struggle with quarantine fatigue at best and economic devastation at worst, it can be easy to lose sight of our best selves. Boredom, irritation, and fear open the doors to behaviors we will later regret.
One way to charge the battery of the better angels of your nature is to mindfully focus on the good things in your life and be grateful.
And what's more, if you take a moment to express gratitude to another person, you pass that benefit along to them too.
The positive ripples from one little interaction often go out farther than you can see. Sometimes that small kindness will mean more than you ever know.
For example, today, while working through product replacements via text with the person from Kroger who was helping me with my grocery shopping, I let them know how mission-critical they were to me because of my underlying pulmonary health condition. That they were keeping me safe and fed, not without risk to themselves, and that I was thankful. To me, this was just the basic, courteous thing to do.
Imagine my delight when I later found this little note tucked in with the grocery delivery: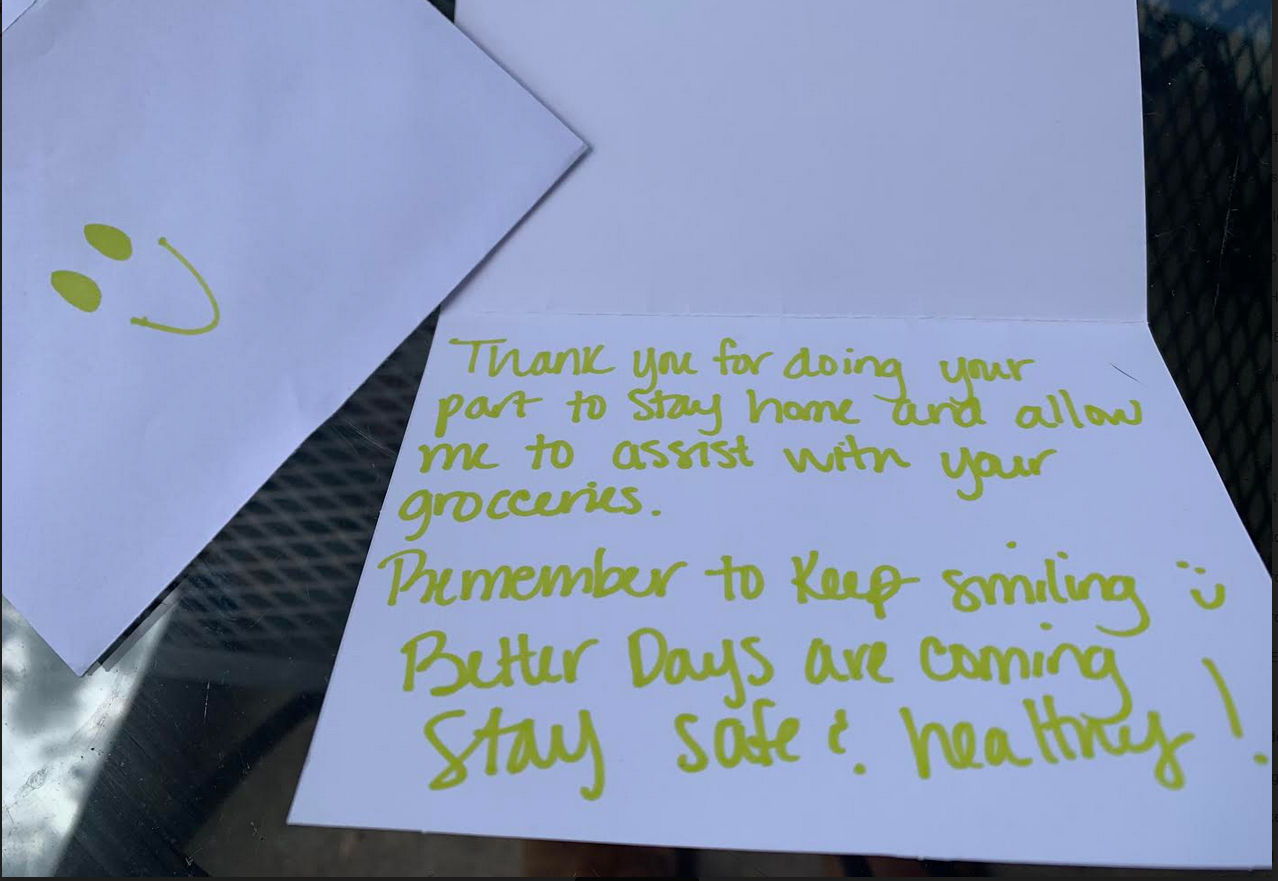 I was so touched. I teared up a little. The battery indicator of my heart turned green: Fully charged.
I was once again reminded that we are all in this together, and a kind word never goes out of style.
Thank you to everyone who is doing their best to see us through to better days.
---
If you enjoyed this post, please consider supporting me a buck a month on Patreon by clicking on the link below.
Become a Patron!
This post was made possible with the generous support of the following patrons. Thank You!
Kid Cryptid
Pat Schoettker