I have officially lost my mind.
Not for the first time. Those who know me well will recognize the below pattern of over-commitment.
All of my contracting side-hustles sprung to life in November. (Yay for paying work, but I didn't expect them all to pan out, or to happen at once!) I am still updating the blog once a week too. So I thought to myself, why not also do NaNoWriMo, and add writing 2K words of fiction a day to this lovely month that already runneth over?
NaNoWriMo
NaNoWriMo stands for National Novel Writing Month, with the goal of writing a 50K word novel during November. The concept here is just getting the words out and worrying about quality only when you revise later. This makes sense as we all know the magic of our writing happens in the editing, but you need to get words on paper first.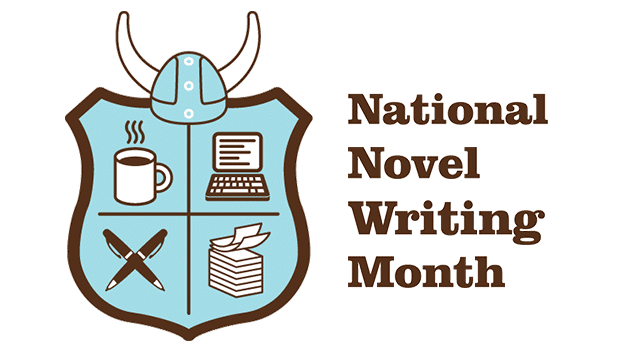 Personal Contracts Matter
As ridiculous as this sounds, I think NaNoWriMo will be a saving grace for me during this busy month. I was worried that my writing would decline in the face of so much teaching, course redesign, interprofessional education consulting, and Quality Improvement work. All of these projects carry a heavy cognitive load, and I foresaw being too tapped out to write.
Luckily, I did a well known Amy Hack, which is to make a measurable commitment to writing in November through the NaNoWriMo website, and now it's ride or die. The below run chart will be my motivating force in a way little else could be. So Yay! Writing for November is saved.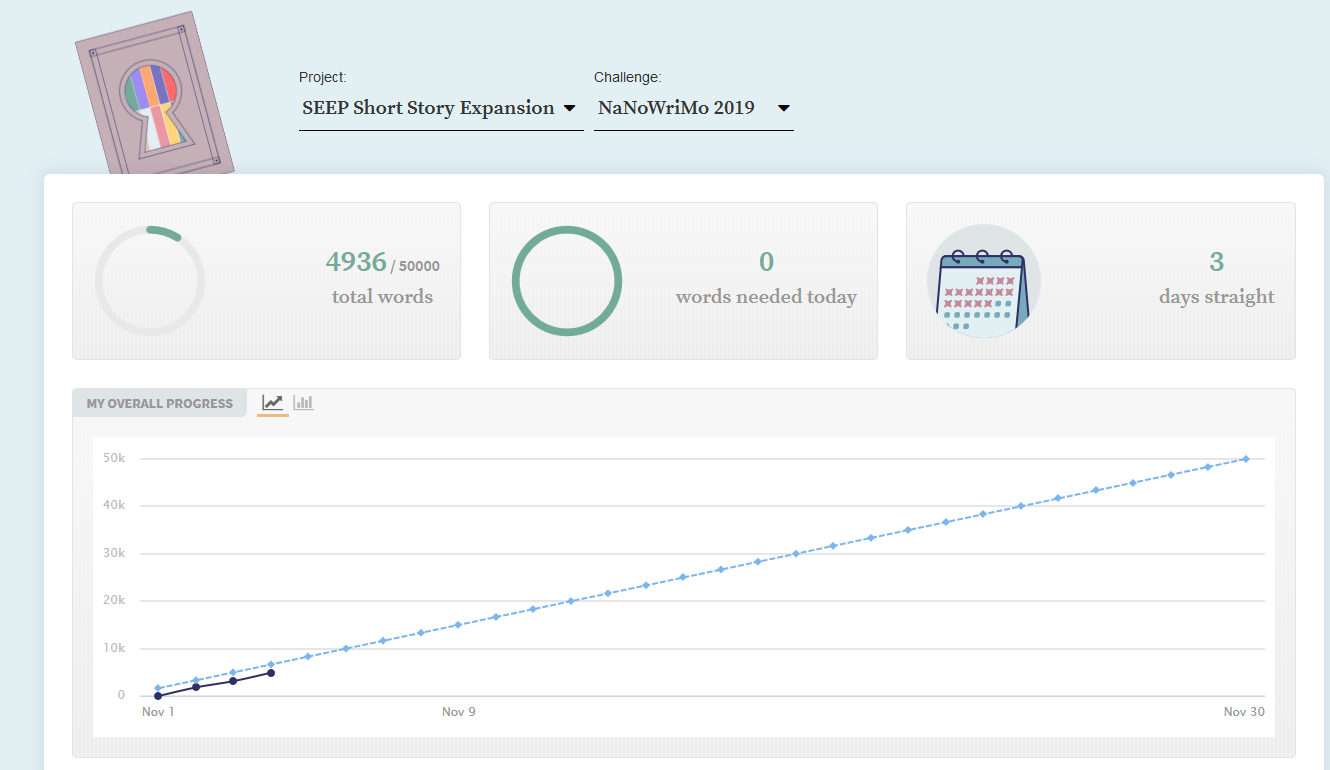 Seep Expansion
For NaNoWriMo, I am turning my short story, Seep, into a novel. This is the story of Marta, a young woman who can see the dead, who, in turn, want to devour her. She uses her harp to lull the specters into eternal sleep. Let's grow this little story from 4,000 words to 50,000 in one month.
---