When I kicked off my blog in the summer of 2019, I threw a launch party. I never got around to doing a post about it, but it was so much fun! One thing that made the day extra special was folks' participation in a poetry puzzle activity, an activity I created in honor of the launch.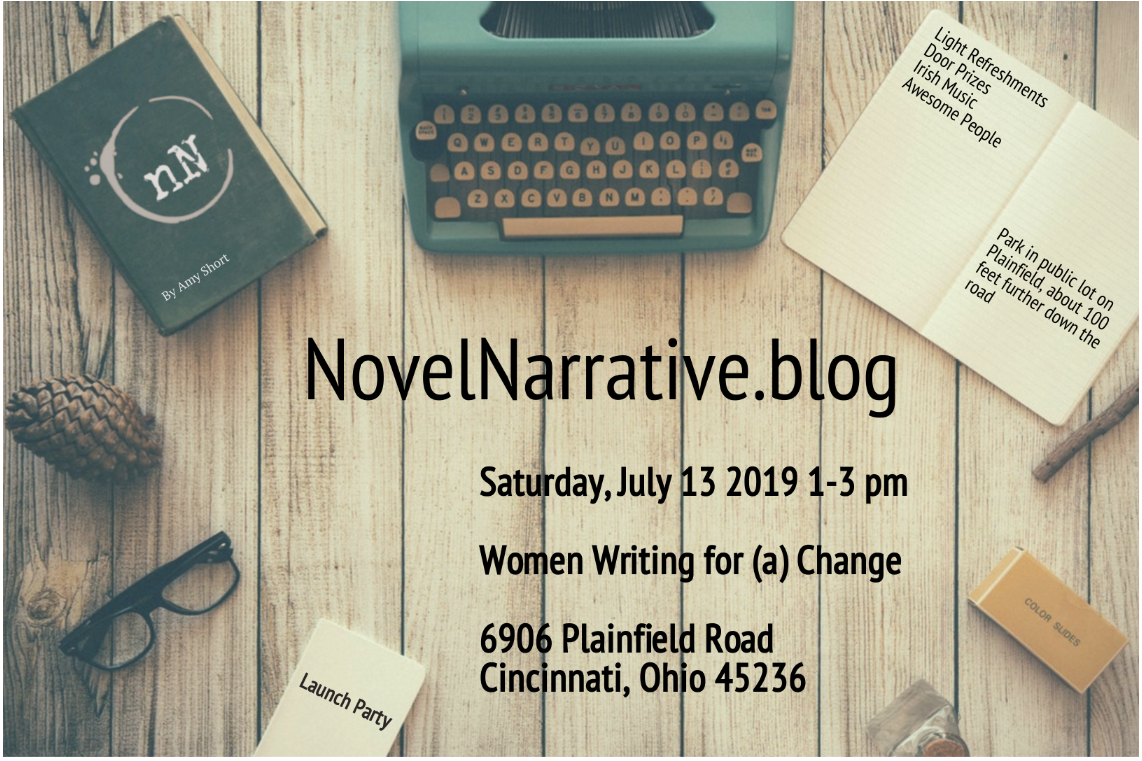 For the activity, I had my teenage niece pick out seven poems for me. She selected works from Atticus, Rupi Kaur, Stephen King, Edgar Allan Poe, Dylan Thomas, and Vanessa Angélica Villarrealand. I chose a few lines from each of the poems and scattered them on a table, well mixed-up. I then invited people to make their own poems from the lines and text photos of them to me.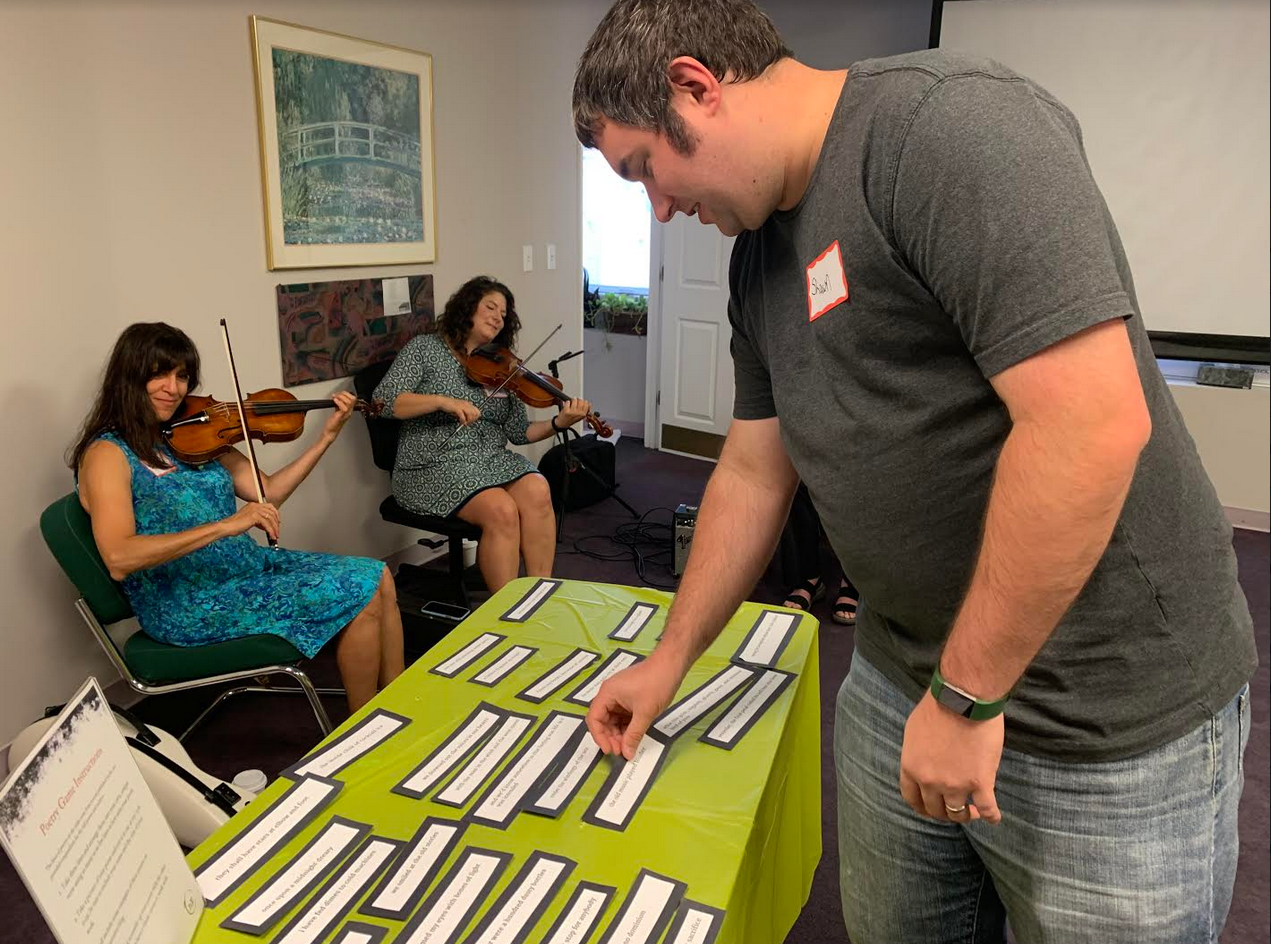 People had a great time and were excited to show off their poems.  This game gave them a chance to easily revel in the beauty of language, particularly those who were intimidated by creative acts. It raised the energy of the room and got people talking and interacting.
Some fantastic poetry emerged that day: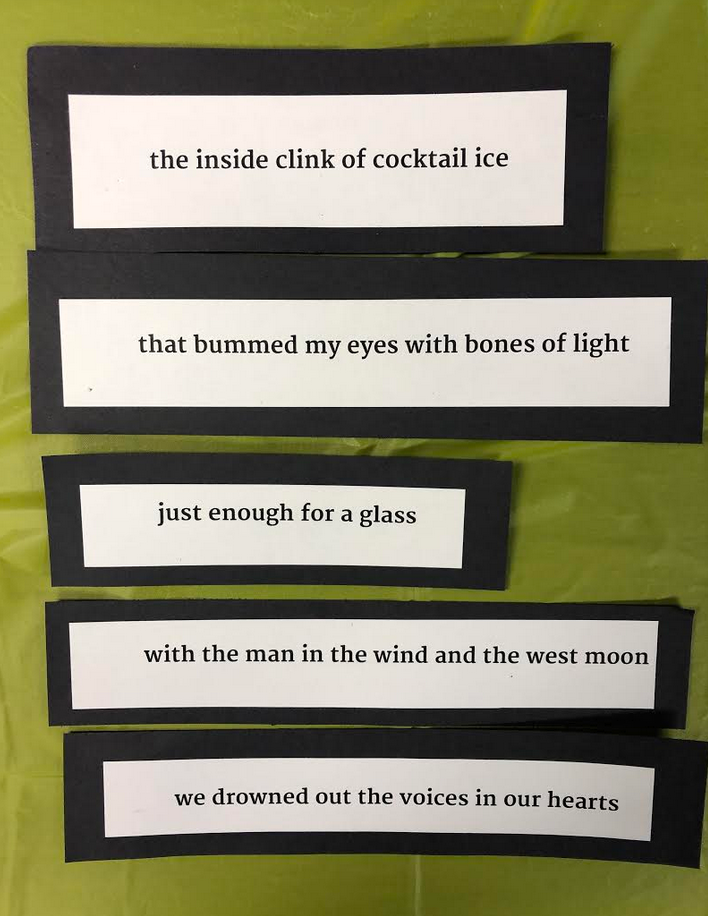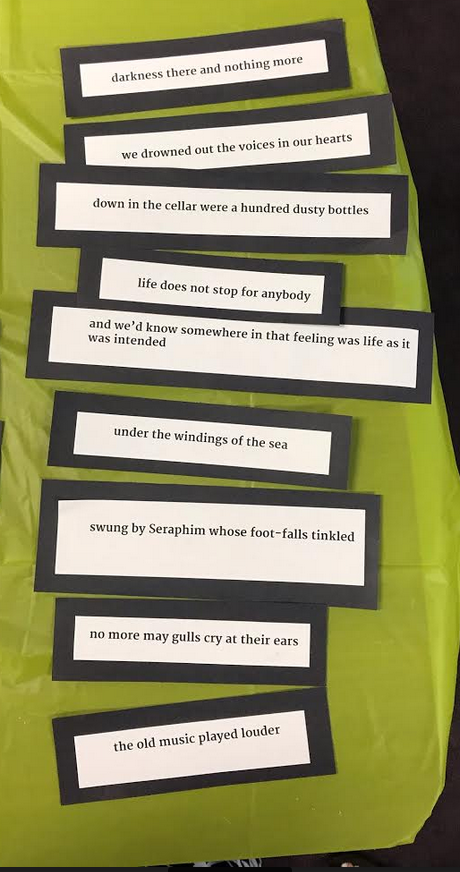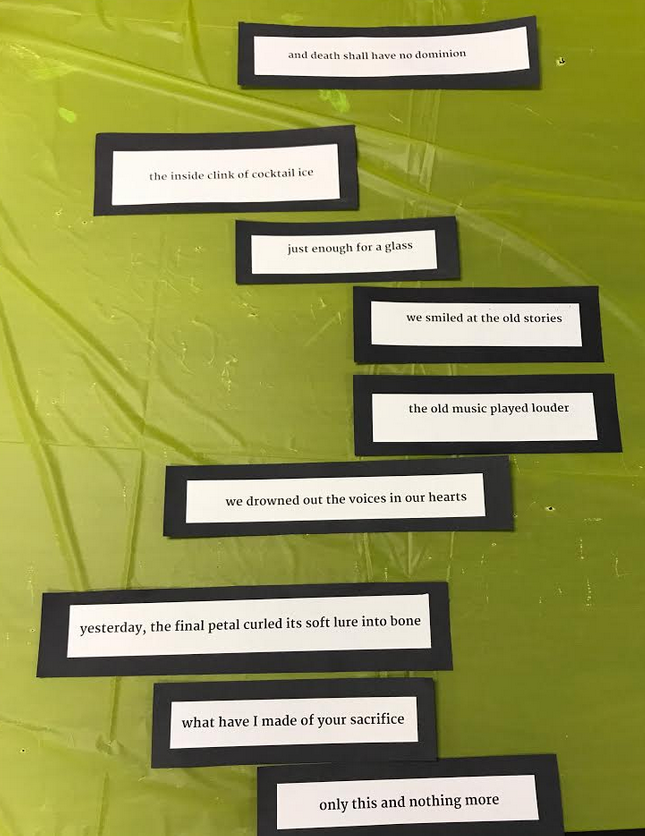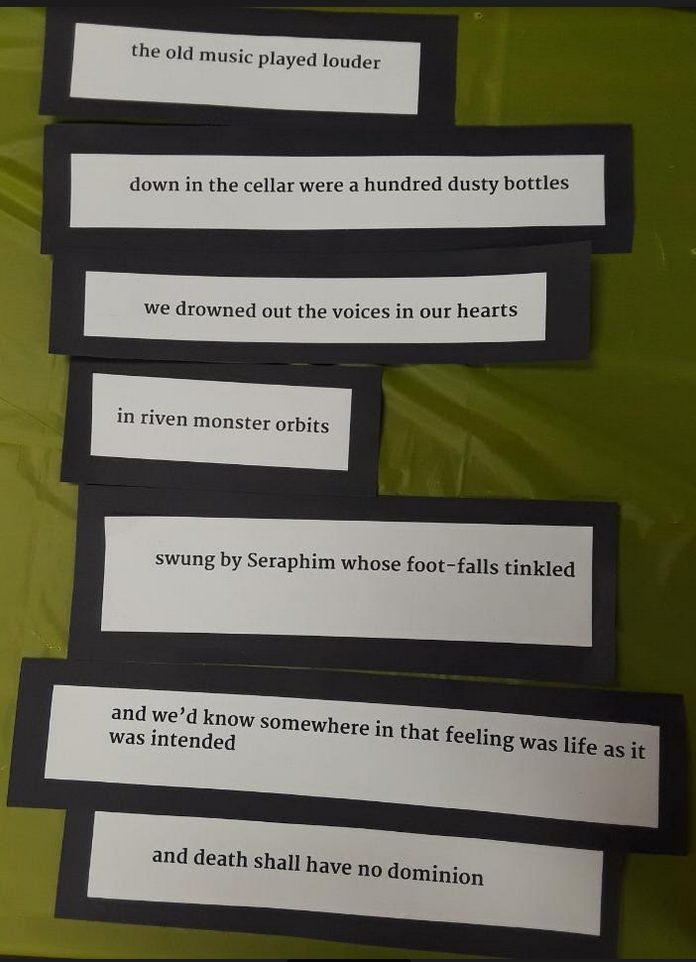 To Create Your Own Poetry Game
Materials:
Six or seven poems that resonate with you
Computer
Printer
Printer paper
Construction paper
Scissors/paper cutter
Glue
Stapler
Preparation:
Get the text of the poems into a word processor
Save the poems with author attributions into a master document for later
In an additional file, save the 25 lines you want to keep. Delete everything else
Make the font large enough to read (I went with a 22-point font)
Print
Neatly cut out the lines of poetry
Paste lines to strips of construction paper for added stability and color
Mix-up lines thoroughly on table
To the side, provide the master poem document with the complete poems with author attributions out of respect for the poems' creators
Activity:
Invite one person at a time to use the lines to create their own poems
Remind people to photograph and share (make sure they have your phone number) their poems
Reshuffle the lines of poetry after each turn
Thank You
Special thanks go out to Susan Monroe, Denise Saker, and Kate Riker for providing the awesome live Irish music that made the launch party so lively. Click on their names for information about their bands.
---