So, I did it.  I wrote 50k words in a month. Sometimes it was exciting and fun. Mostly it was brutal because I only allowed myself to do it when my other duties for the day had been completed. Given that a majority of those duties involved mentoring 13 graduate students through their program-end capstone papers, I was cognitively exhausted by the time I came to my personal writing each evening.
But, as I  have said before, the metrics drove me forward. Please allow me to show off my beautiful run chart one last time! (I do hate that little dip ten days out from the end, but that's water under the bridge now.)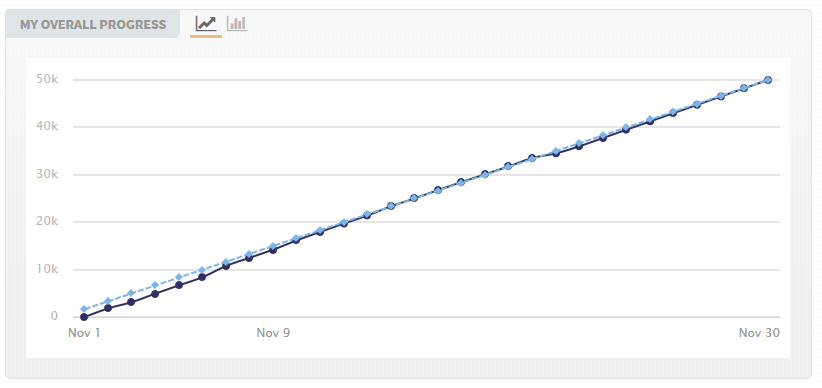 I am so glad I pushed and made it through. I learned a lot about myself as a writer. I uncovered deep details about my book's world, characters, and plot. And, who knew?  I'm a WINNER.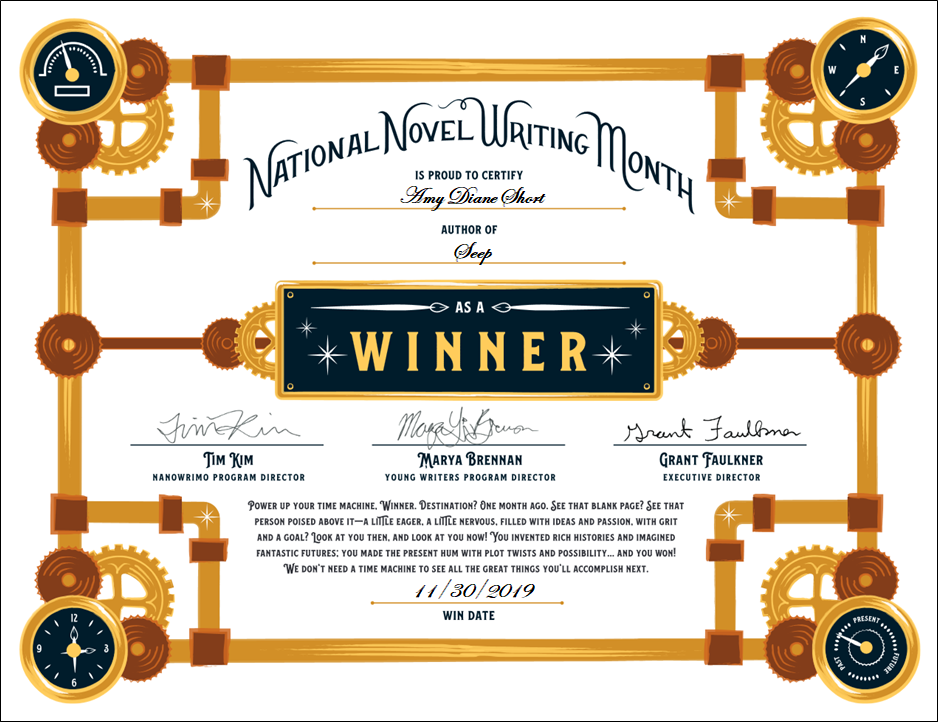 Another good thing about being a 'winner' is the awesome deals you get from the companies that support NaNoWriMo. I just purchased Scrivener for half-off and subscribed to The Great Courses Plus for almost free.
Now I am off to build upon my 50k words of rough source materials and make some magic happen.  
Watch out, I am raising ghosts.